It's the Quarantine Book Club!
"The Lonely City" is the first selection
Hello! I'm having a very "Is this thing on" moment right now trying to use Substack, but for the time being, it seems like the smartest way to start things off for the Quarantine Book Club since I feel like time might be of the essence. The place I get coffee and sandwiches near my apartment told me they're closing up tomorrow, so I wanted to get this first e-mail out in case indie bookstores decide that's what's best for them.
For this first pick I had two ideas in mind. The first was fiction. I picked up Teju Cole's Open City again the other day and spent the entire night reading it after walking around a pretty quiet and empty section of Brooklyn. I love that book, but decided that maybe keeping this non-fiction might be the way to go. I considered Paul Lisicky's latest, Later: My Life at the Edge of the World, and still might do that one if people are into this first club. Even if we don't I highly suggest any and all of Licicky's books.
That said, I was also thinking about Olivia Laing's The Lonely City, and a few other folks also mentioned it in the Google Doc I set up. Since I felt like it influenced me to work on my latest book, I've been itching to pick it up again and give it another read, and maybe there's no better time and group of people to do it with, so that's the pick for this time around.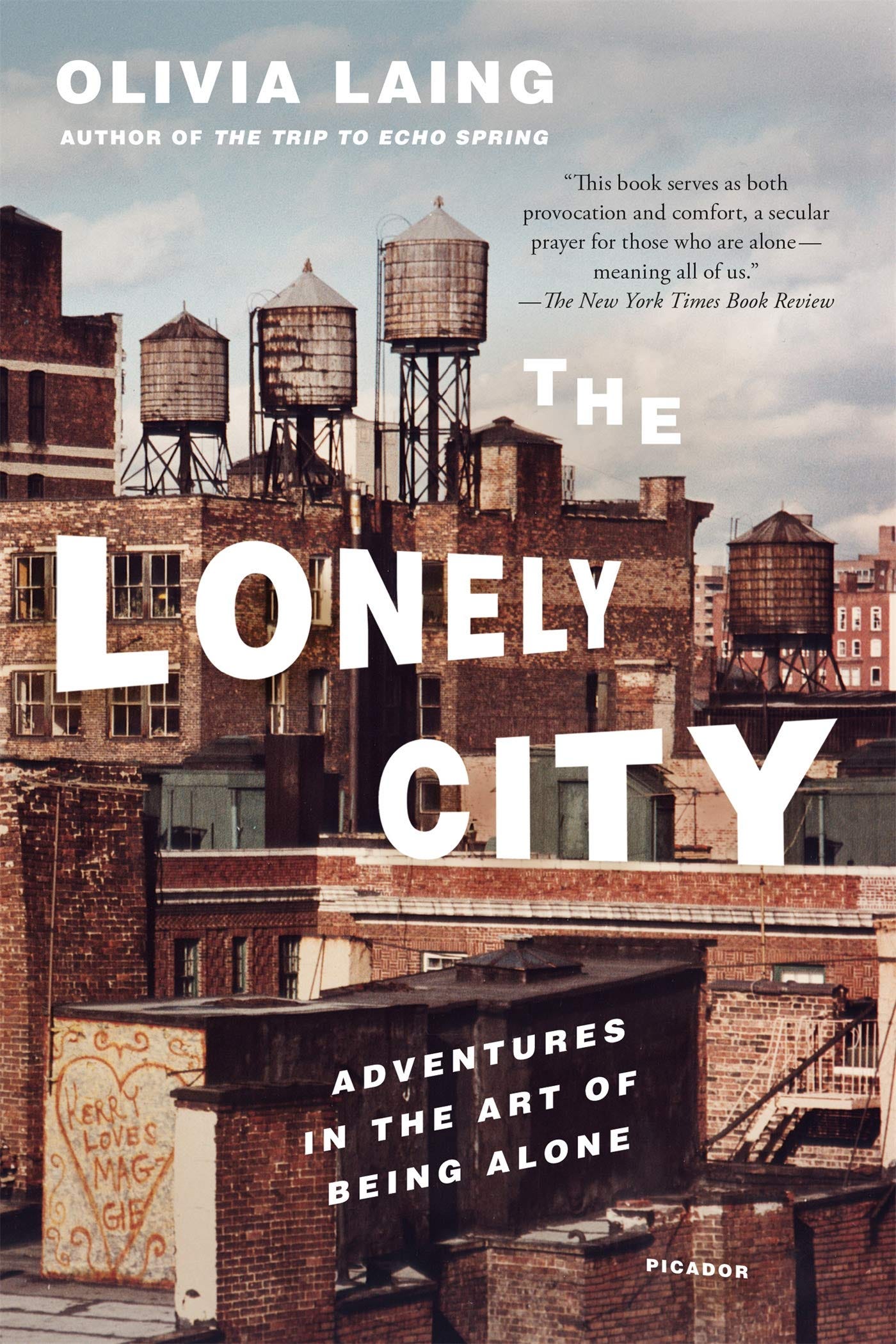 There's a lot of talk about how Shakespeare wrote King Lear while quarantined, and while I get why people might want to give other people hope that this time of distancing might inspire them to create, it's also a really lonely time for many of us. Things were lonely before, but seeing a friend from across the street and only being able to wave to them and nothing more is so much tougher than I would have imagined. What Laing does well with this book is she takes people like Andy Warhol and Edward Hopper and uses them as a way to explore loneliness, how it can hurt us but also how we can use it to try and squeeze out something positive. It's a really incredible book and hopefully you're all down to read it.
With time possibly being of the essence and this being done sort of by the seat of my pants, I'm going to ask you to bear with me for a few days as I get this whole thing organized. In the meantime, if you want to participate or you just want to read The Lonely City, here are the ways I can suggest getting it and helping out indies to the best of my knowledge.
I put together this Twitter thread (Sorry!) filled with indies all across the U.S. that were open as of a few days ago and offering cheap or free shipping, home delivery or pickup.
I have not used Bookshop, but a few people have suggested it. Might be worth a shot.
With all that said, I'm going to start planning this out. I'm thinking of a live Google Meet to discuss the book on April 13th. Hopefully by then we will have started to coronavirus and people are doing better and we can start pulling ourselves out of this. I know we can and will, it's just a matter of when. In the next few days I'm going to send out another letter with some updates. I'm trying to figure out how to keep a discussion going leading up to the live club on the 13th, so I'm thinking maybe sending out daily or weekly thoughts anybody in the group might have while reading just to get people thinking and talking or I might start posting on Medium so I don't clog your inboxes. Not sure yet. All I know is you should get The Lonely City, plan for the 13th, and we'll take it from there. In the meantime, I welcome any suggestions for this and thank you so much for wanting to participate.